Rapidprint AR-E/ARC-E/ARL-E/AN-E/ADN-E Time Stamps
Ideal for recording date and time on documents, incoming mail, lab reports, court documents, restaurant guest checks, stock transactions, and government agencies.
Features
Prints date only (AD-E model)
Prints time and date (AR-E, ARC-E, and ARL-E models)
Prints 6-digit numbering (AN-E and ADN-E models)
Analog display (only with ARC-E)
Digital LED display (only with ARL-E)
Heavy-duty design
Handles a wide range of paper thicknesses
Automatic ribbon advance and reverse
Electronically controlled printing provides a clean and instant registration
Sturdy cylinder lock prevents unauthorized tampering
Precision-made brass typewheels provide years of smooth operation
Heavy-duty synchronous motor ensures accuracy
Optional custom die plates allow for printing of additional information above and/or below the registration line
Sample Custom Die Plate Impression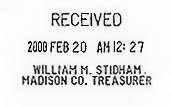 Rapidprint Time Stamp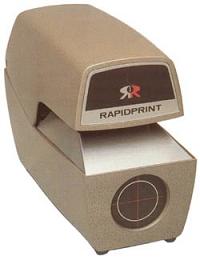 Optional QuietPrint Cover Box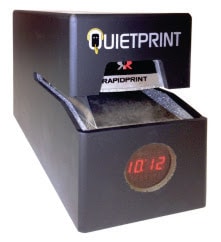 Our service/repair rate for Rapidprint is $60.00 flat fee for all repairs. Free service estimates and quotes, we are a factory authorized sales and service station.
Shipping charges will be added to any shipped time/date stamp to be repaired. Parts are additional and the customer will be contacted with a quote before any repair. Turn-around time is typically within 72 hours, customer will be notified if longer periods are required.
PLEASE NOTE: TimeClockSupplies.com does not offer direct technical support. To save you money, all products are sold as self-install systems.
You Might Also Like...

Widmer: T-3
Electronic time stamp

Only $605.00





Widmer: T-3 LED
Electronic time stamp with digital display

Only $650.00